Leaving the ship  –  😉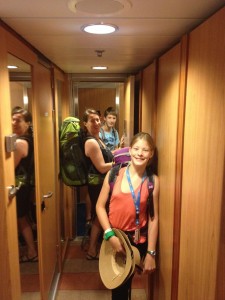 Bali Arrival with music, a small taxi and Kuta Beach
Life on the ship: Towel Folding, great food (and Alicia eats creme brule almost every night….
Cairns: a drive and a trip to go Barramundi fishing!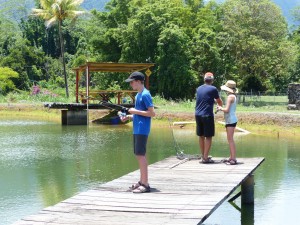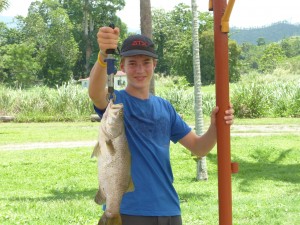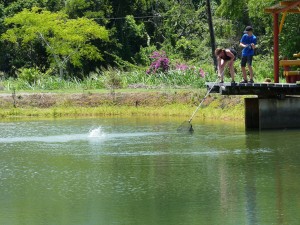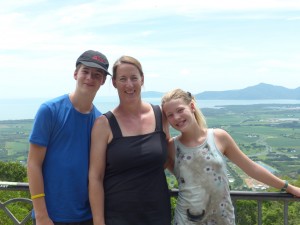 The Cruiseship at anchor. Being tendered out to Airlie Beach: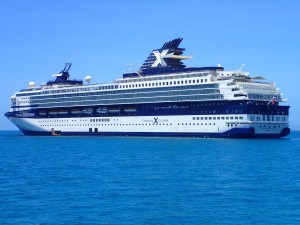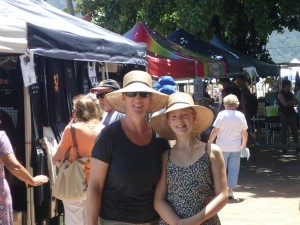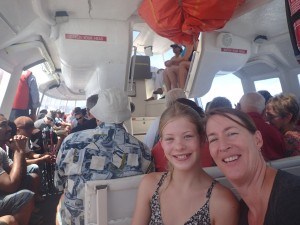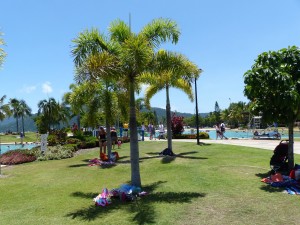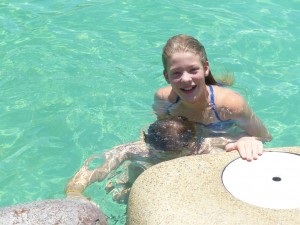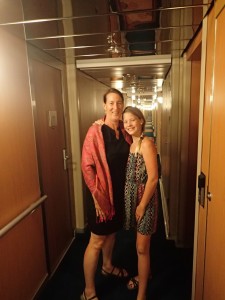 Sailing out of Sydney:
Checking in for the Cruise: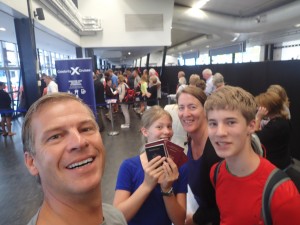 A very rough sail from Kangaroo Island back to the mainland.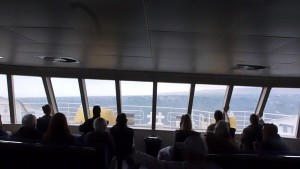 Fishing (mainly for squid) at the pier.
….leads to cleaning I am afraid!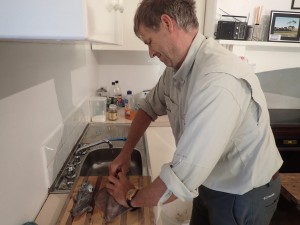 Roadtrip in KI, non-bitumen roads, beach, animals and fishing (squid) in the evening.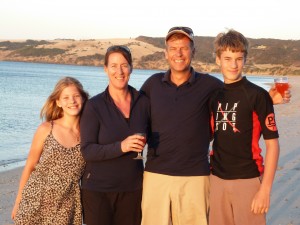 On the beach – Nice to have friends taking you to private beaches! And having a project: fixing the car window!
Guide Mandy on the ferry in direction Kangaroo Island, followed by lunch, kangaroo spotting and a drink on the beach… Tough day!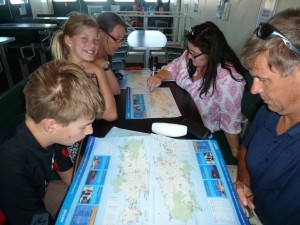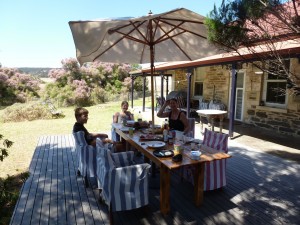 In the Barossa Valley: Visit the Keg Factory, rose gardens at a chateau and scorched landscape from the bushfire.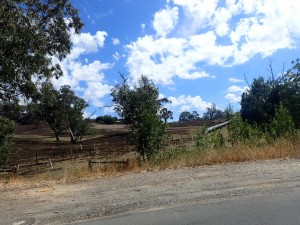 Adelaide: Wonderful house we stay at! (bushfire keeps us there)
Sydney – Opera House, Submarines, Gunship, Marc & I, and of course:  The Bridge (Day & Midnight)
At Nanne & Jill's: moment of Heaven  – Oliebollen & Bitterballen
Rottnest: of the coast of Perth (no car Island with unique Quokkas)
Nice walk from Nanne's house – the Flowers – and another swim (and I had a nice run from home)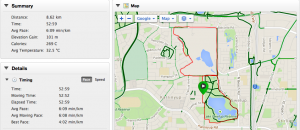 tracking the run…
Christmas dinner…
with a marvellous Pavlova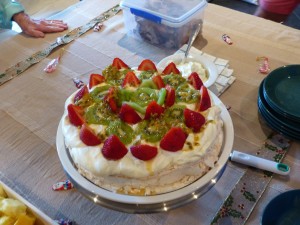 Perth: Christmas Swim Christmas day.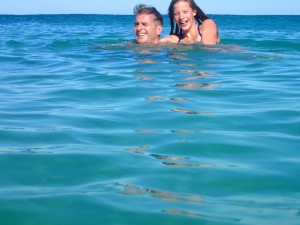 Aboriginal Art workshop (two hours). Great event, learned a lot.
Snapper Island – Sail, wind, rain, soaked! (Leendert under the weather), milky sea,… but good overall.
Daintree: Aboriginal learnings in the  Rainforest
We like Kangaroo's!
Port Douglas: A day on the reef and in the water. Top view (photo by Alicia), following the instructor, checking air, a snorkel and a rest. Brilliant!
Port Douglas:  Study and the animals..
wonderful wildlife moments:
SYDNEY to start with. Our most generous host, their house and the view from the rooftop.. . WOW! Our time proves an oasis and a location for recovery appreciated by all of us!