Australie
Le didgeridoo et un instrument de l'Australie. Tu le fabrique en trouvant un boit assez mous et tu y met de termite. Tu attends que l'interieure sois parti et tu fais un feu. Tu prends quelque des charbons et tu le fais passer à travers le bois pour tuer les termites. Il on quelque abeille noir qui pique pas, mais tend que tu a de la cire tout vas bien. Tu le mes au haut ou tu vas mètre ta bouche et tu pains come tu veux ou laisse le comme ca.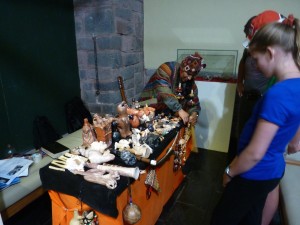 We saw some really cool instrument yesterday. Here are just a couple examples:
A few recently made inca whistles that you can make higher notes and lower ones too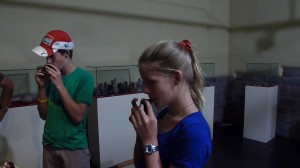 Through the tube on top, you add water, then you tilt it and it makes a really cool sound. Look on the video to see how it works.