The family in Peru – The place we stay at in Cusco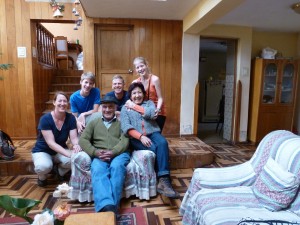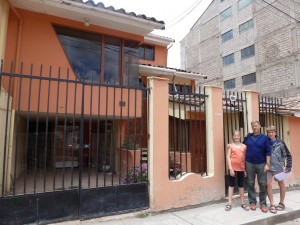 Chocolate Museum and Workshop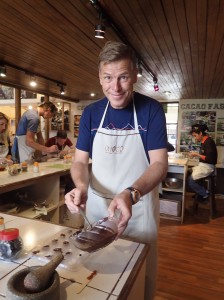 Salt Mines Peru
Agriculture Lab of the Incas – Peru
Cusco Impressive sky
Snapshots of some peruvian ladies
In front of (in) the Jacuzzi – overlooking the Machu Picchu site
The Family in Machu Picchu (including Piet)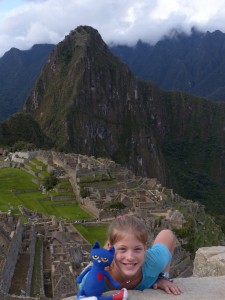 The train ride to Machu Picchu
Visit to local Lama-Alpaca Zoo (some Alicia wants to take home) Centre of animal rescue  (condors) with our Spanish teacher Miriam
A flying Condor. Very Impressive!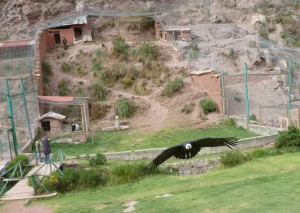 Local bus ride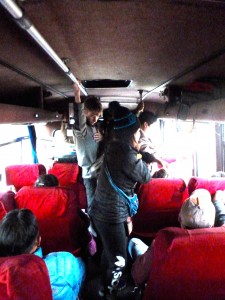 Cusco school building  – Heidi and Alicia in class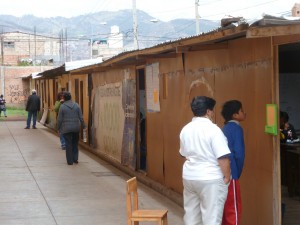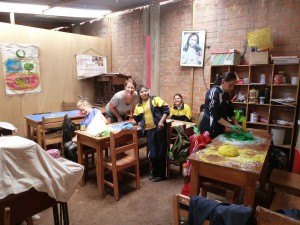 Leendert at school in Cuzco (and papa too)
In the square of Cuzco before and after our Spanish lessons…
The drive to the Nazca lines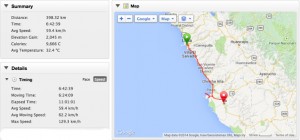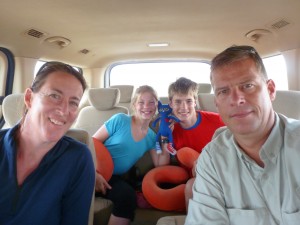 on the boat, many birds (including penguins)
Peru has much desert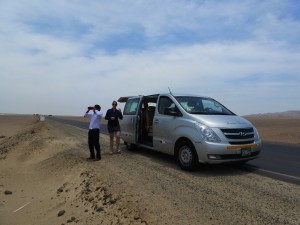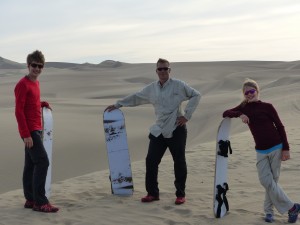 Which also have beaches (red ones!)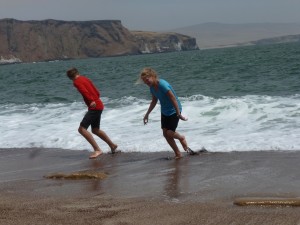 Driving in home made cars, adding some sport
Great time with family!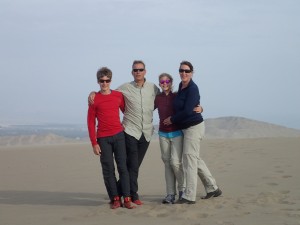 Landed in heaven – how nice an hotel this is (Pete, Alicia's travel companion playing chess)
Flight to the Nazca lines & the tilt of the plane
Some of the lines  (double click to see)