In the hotel a chance to look into the kitchen to observer Lok Lak.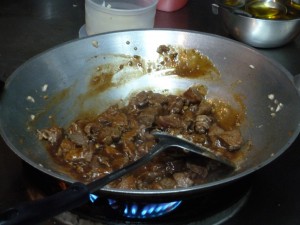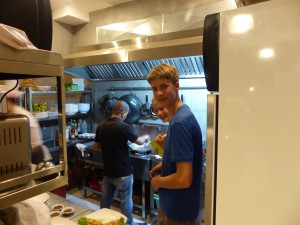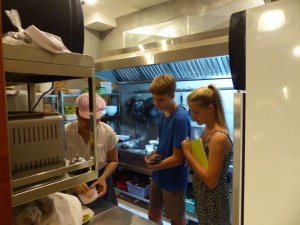 Phnom Penh: Heidi World High in session, and a visit to the local market.
The monument at the Killing Fields. Strolling around. Stepping over bones in the ground (and clothes). Skulls in the Monument….
In the evening a Mekong boat ride. Floating and Fisherman villages.
Phnom Penh: At the royal palace and the National museum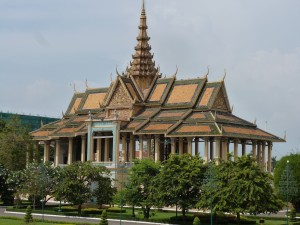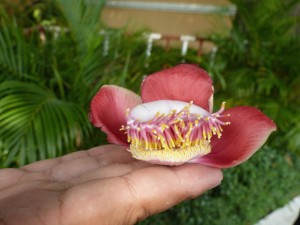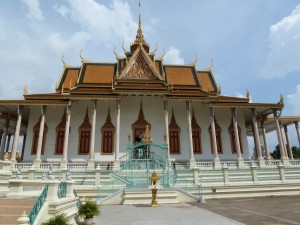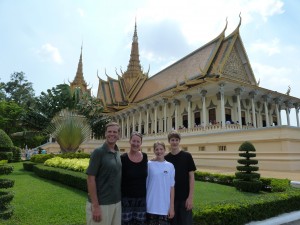 Getting the $1,25 haircut. Ladies waiting outside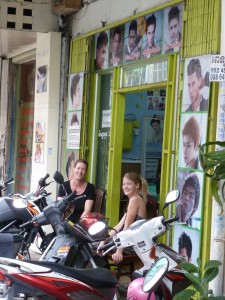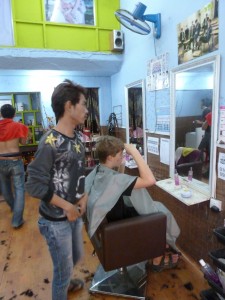 A walk through Pnhom Penh. For a big city – the friendliest smiles!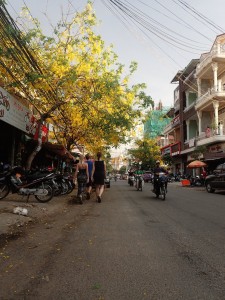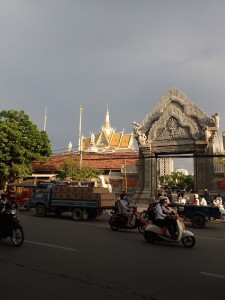 Had to think of Opa Gary seeing this particular hardware store along the way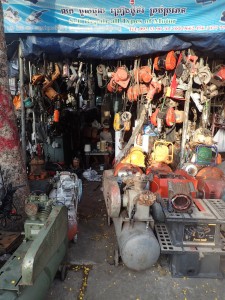 A sad moment in History – visit of the torture prison S21 of the Pol Pot regime. Did you know the leaders are still in trail?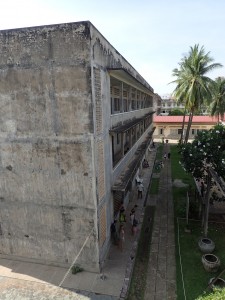 Horrific place – but great visit
Dinner along the street. First customers in for Cambodian BBQ.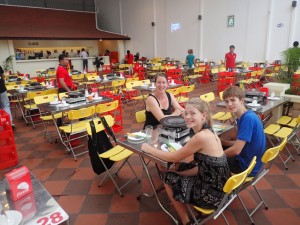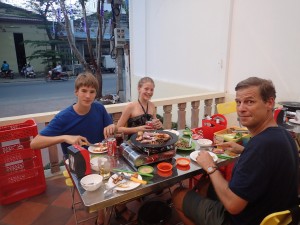 On the what to Phnom Penh. Houses are simple, Pagoda's elaborate. The landscape remains flat.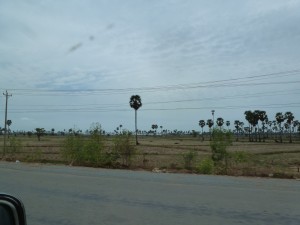 Dinner in the hotel is amazing, and we have a Gecko visitor
Rain interrupts the night, transforming the gorgeous blue pool in a mud-bath
The road to Phnom Penh is challenging (this is the main / only highway).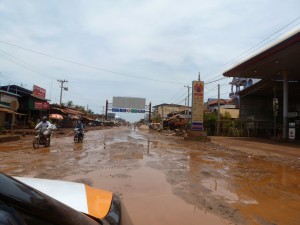 On the way to Campong Thom – the temples of Sambor Preh Kukh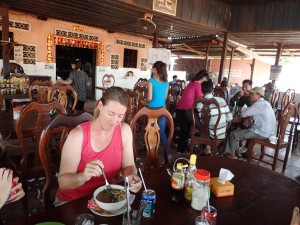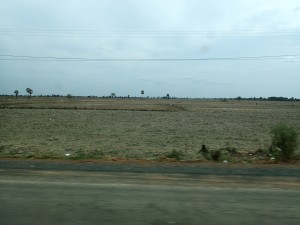 the temple from outside, and inside (picture taken up)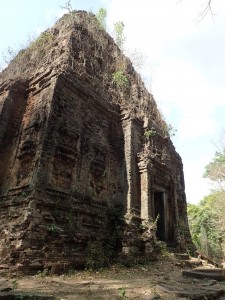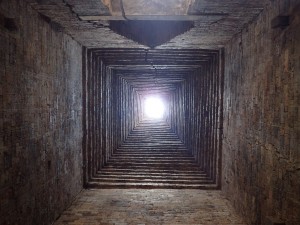 Most of the 700AD buildings are ruins, but part of the detail is impressive. Nice of nature to participate in the conservation!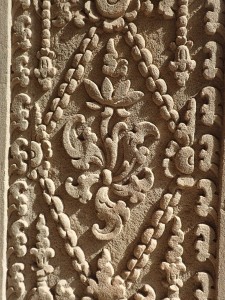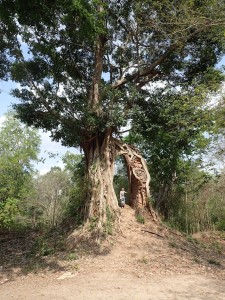 Part of the Angkor Complex is Banteay Srei and the Roulos Group. Housing now and then…. have we lost something in 900 years?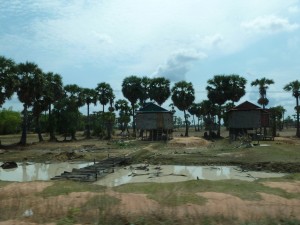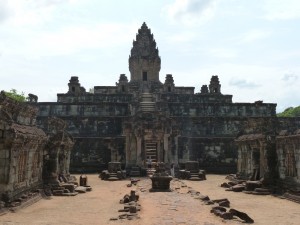 Family and the parents alone
Day two of the Angkor Wat complex – AMAZING!
One of the front views, roots taking, well, root (spot the two kids!)
Beautiful faces and scary faces (with entry gate behind)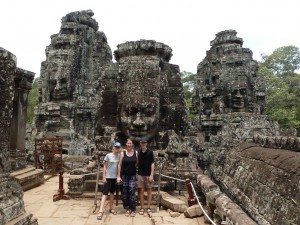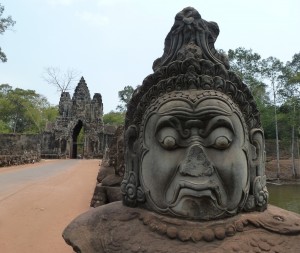 Steep climbs, wonderful buildings (one after another!)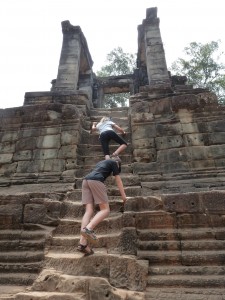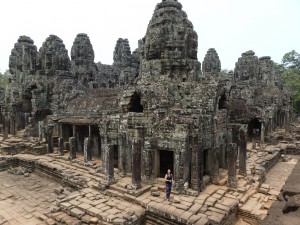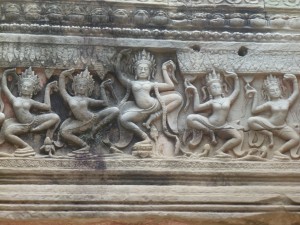 Details, details, details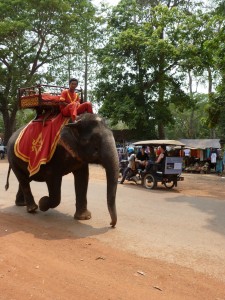 "I want one!"
An afternoon of Pottery in Siem Reap. Hand-foot coordination!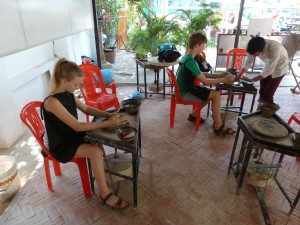 Concentration is needed to get the blob to do what you want!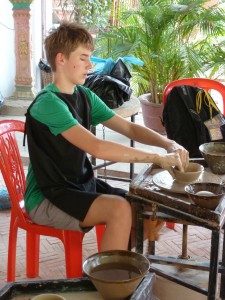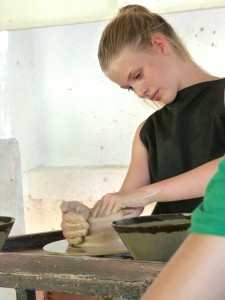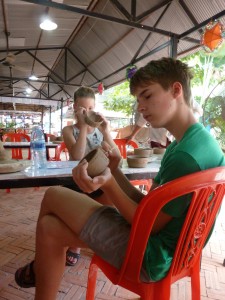 and the finishing touches
Two days robbed from us. Good that we were in the right location to do this!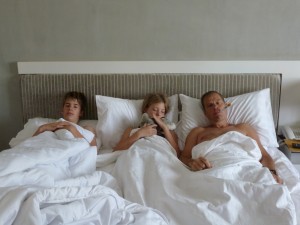 The various temples at Angkor. AMAZING!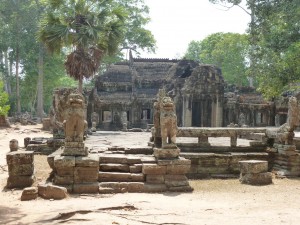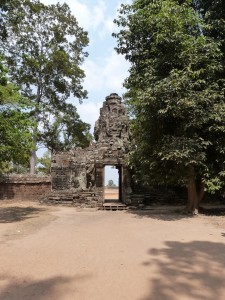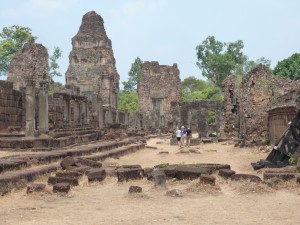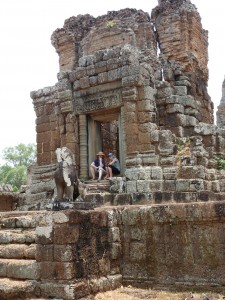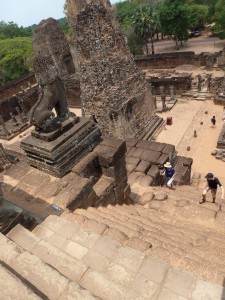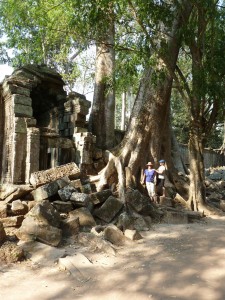 And the kids getting their feet eaten….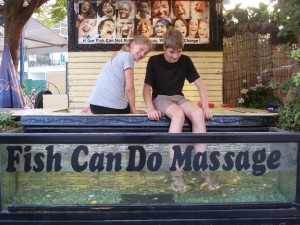 At the Hotel – Tresor D'Ankor – a wonderful Oasis.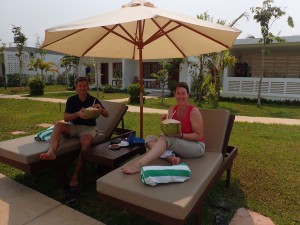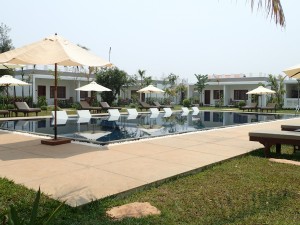 Travel to town and to the sites.
The family at Ankor Wat.