The building of our apartment ant Jumeira Beach & my company mailbox AND the day after Apo left – guess he wore the kids out!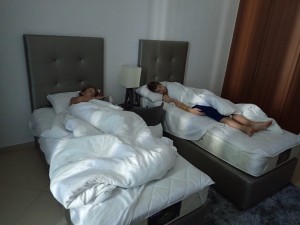 10 am – no Apo to annoy
Pre- and Post- Sushi at the Marina. A longer walk- but worth it!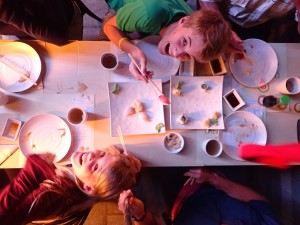 Dinner in Jumeirah and the nightly firework display.
Dubai Ski  – in the mall – why not?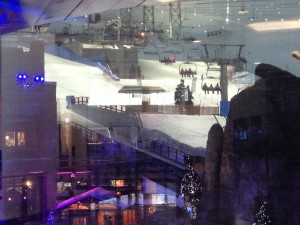 In front of the Burj with Dad. – Then into The Dubai Mall at the Aquarium (nice fishy!)- and of course a round of golf!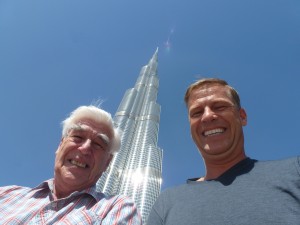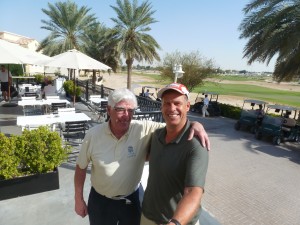 Dubai: Moments of joy on the beach in Dubai: building sandcastles with Alicia on the beach before sundown.
A school day in Dubai. Notice the discipline – in mirror reflection behind Leendert – the beach