Good day, but got a sunburn as we were part of an unexpected protest march for the school.
They have been for 3 years in a crapy substandard location and they want to move into the new school before the school year is out (mid January). Great to have this as my first protest march in life!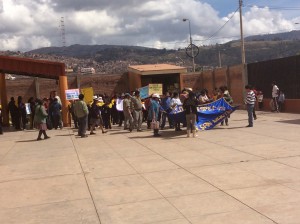 of course this (two hours in the morning sun) happens when I for once did not slap sunscreen on!