You may have met a lot of people who need a serious haircut. Well, I think I beat you all with that. Here is the proof.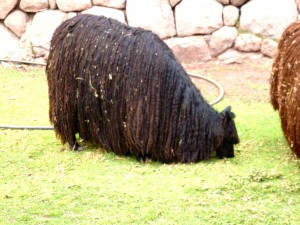 Well, ok maybe that is a bit of cheating as it is an animal. To be more precise it is an Alpaca.
We got to go visit a centre of Alpaca's, lama's, and more animals. Alpacas get their hair cut only once a year (and they turn into beautiful sweaters).
You can't see the feet of this alpaca because it has too much hair!