We went to one of my favourite steer markets and ate my the best shrimp in town, crab and shellfish.
Leendert got his first beer (ok a malt one) – notice the nice contrast with the background (it's like a before/after picture!)
We tried the Durian and the faces say it all!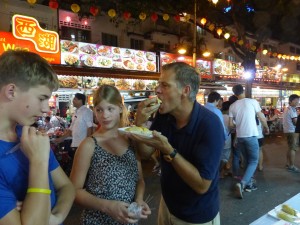 (good thing there are no pictures of me later that night!)